Body
Sac State Faculty, Staff, & Students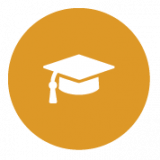 Use the Sacramento State OneCard to check out Library materials.
Sac State students and full-time faculty members can also check out materials at any CSU or UC Davis library with a current OneCard, proof of enrollment, and a valid ID.
CSU & UC Davis Students & Faculty
Current students and faculty from all CSU campuses and UC Davis can check out materials at no cost.
To obtain a library card, present your home campus card, proof of enrollment/employment, and a valid ID to the User Services Desk.
Community User Library Card
You may qualify for a Community User Library Card. Please inquire at the User Services Desk about special program library cards.
Payment Options
At this time the User Services Desk accepts OneCard and Courtesy OneCard for payment. The User Services Desk cannot accept cash, check, or credit cards.
Courtesy OneCards can be purchased for $1 at the Library VTS machine near the User Services Desk. The VTS machine only accepts cash and cannot give change.