Tsakopoulos Hellenic Collection Rooms
Tsakopoulos Hellenic Collection Rooms
Body
The Tsakopoulos Hellenic Collection, Room 3034, houses the majority of the collection and has individual study carrels, tables for group study, computers, and exhibit cases.
Adjacent to the main Collection Room is the Tsakopoulos Reference Collection, Room 3024, which houses non-circulating current journals and reference materials (dictionaries, encyclopedias, atlases, etc.).
These rooms are accessible the same hours as the main library building.
Rare and archival materials from the collection are located in the  Donald & Beverly Gerth Special Collections and University Archives; microfilms are located in cabinets 56 and 57 of the microform area on 2nd floor NORTH; and audio-visual media materials are available at the library service desk on the first floor.
Collection
The premier research collection on Greek culture, ancient to modern, in the western U.S. and one of the largest of its kind in the country.
Directory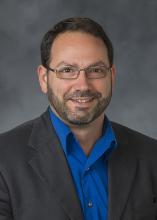 George Paganelis
Curator, Tsakopoulos Hellenic Collection
Special Collections/University Archives
Room: 1511, 3025