Data Management and Grant Support
Data Management and Grant Support
Body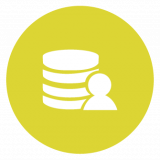 The University Library assists Sacramento State faculty with data management and grant support. We can assist with:
Helping with preparation of a Data Management Plan (DMP) for submission to a federal grant agency.
Management of generated data, whether part of a grant program or research initiative.
Using Pivot to find funding opportunities.
Data Management Plan
A data management plan (DMP) is a required supplemental document for many federal grant submissions, including the National Science Foundation (NSF), National Institutes of Health (NIH), National Endowment for the Humanities (NEH), the Institute of Museum and Library Services (IMLS), and the Department of Energy (DOE). The Library can guide you during the grant submission process with describing your data and establishing plans for managing the data. We will help you define your audience, access and sharing plans, data formats, intellectual property, data storage, and preservation. The Library also offers access to the DMPTool, a free online application that walks researchers through the creation of a data management plan step-by-step. Upon receipt of the grant, the Library can help manage the data per your data management plan. Contact Mary-Kate Finnegan, Physical Sciences Librarian, for assistance with data management plans.
Research Data Management Services
The Library can host data generated from a grant or from your research, scholarship, and creative activities. This includes hosting publicly available data in ScholarWorks, or working with you to build a dark archive for data that must remain private or confidential.
Pivot
Sacramento State provides a subscription to Pivot to enable researchers to find funding opportunities.  Pivot is a searchable database of grants, funding opportunities, scholarships, and calls for papers across all disciplines. You can create a profile, search the database and create email alerts.  PIVOT also allows you to search over 3 million user profiles to find future potential collaborators.  The first step is to claim and complete your profile.  The Getting Started Guide can help you begin using Pivot. Contact the Office of Research, Innovation, and Economic Development for assistance on using Pivot and applying to grants.
Contact Information
The University Library is available to meet with individual and small groups to provide information about copyright, authors' rights, and publishing agreements. The team can also provide instruction or workshops to larger campus groups as needed. Contact the Publishing & Scholarship Support Team.