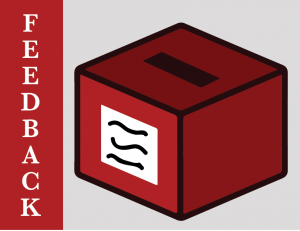 Let us know your thoughts! Fill out a super quick survey so we can better provide the help you need. Help us by filling out a survey next time you're in the library. Surveys are located near the big red box on every floor, or you can ask for one at the first floor Service Desk.
Your opinion matters, so please let us know what's on your mind. Surveys are anonymous, and no personal information will be collected.
Surveys will be available in the library from April 8th – May 3rd.