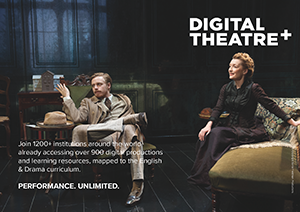 Welcome to Digital Theatre+
Did you know we subscribe to Digital Theatre+, a performing arts education platform that helps engage our students with performance and achieve assessment objectives? This is a resource that is available to the whole school to use for cross-curricular learning.
What Can You Find In Digital Theatre+?
220+ Study Guides accompanying curricula mapped plays, written by leading academics to help students get to grip with dramatic texts.
410+ HD recordings of hundreds of live captured performances across theatre, ballet, opera and classical music.
270+ Interviews with actors, directors, and backstage crew providing an often unseen insight into the workings of a theatre and what it takes to stage a play.
Relationship maps, plot summaries, theme and context analysis, glossaries and much, much more