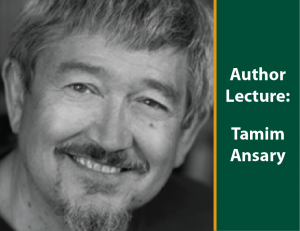 Tamim Ansary grew up in Afghanistan and grew old in America. His latest memoir, Road Trips, recounts how he came to America as an Afghan kid at the height of the Sixties, plunged into the counterculture like a dog into surf and emerged ten years later as an American. His first memoir, West of Kabul, East of New York, was San Francisco's One City One Book pick for 2009.
Lecture held April 11th in the University Library Gallery at Sacramento State at 3 p.m. and is FREE and open to the public.
For parking assistance or more information, contact Sally Hitchcock, the Library's coordinator for community outreach, at (916) 278-5954 or hitchcoc@saclink.csus.edu.