Body
Thursday, October 3, 2019
Sacramento State, University Union
---
The Japanese American Archival Collection at Sacramento State chronicles the Japanese American experience of immigration and settlement to the United States, WWII Internment, redress, and reparations. The collection was established in 1994 with a gift of photographs, documents and artifacts from the teaching materials of Mary Tsukamoto, and additional gifts from Florin Japanese American Citizens League, records of the Sacramento VFW Nisei Post 8985, and more than 240 individual community members.
Speakers
Lawson Inada, Former Poet Laureate, Oregon
By invitation only
Poet, writer, and educator; Lawson Inada was born in 1938 in Fresno, California as a third-generation Japanese American (Sansei). In 1942 Inada and his family were removed from their home and sent to a series of Japanese internment camps (Fresno County Fairgrounds, Arkansas, and Colorado). Returning to Fresno after the war, Inada eventually attended college at Fresno State University, the University of Oregon, and the University of Iowa. It was in college that he studied poetry and fell in love with jazz. His first book of poetry, Before the War: Poems as They Happened was published in 1971 with many more titles to follow. His 1994 book, Legends from Camp, won an American Book Award. Inada was named the Oregon State Poet of the Year in 1991 and in 2006 he was appointed the poet laureate of Oregon (2006-2010). He is an emeritus professor of English at Southern Oregon University.
---
Mia Yamamoto, Civil Rights Attorney and Activist
Intersection of Race & Gender Identity
2:00 pm - 3:00 pm, Redwood Room
Born into a Japanese internment camp, Poston Arizona, in 1946, Mia Yamamoto often describes herself as "born doing time." She and her brother joined Mexican gangs and stood up for racial injustice, she enlisted in the army during the Vietnam War, and attended UCLA's School of Law where she co-founded the Asian Pacific Islander Law Student Association (APILSA). In 2003 Yamamoto came out and became the first openly transgender attorney in Los Angeles County. She is the recipient of numerous awards in the legal and humanitarian fields.
---
Mitchell Maki, Executive Director of Go For Broke Foundation
Restoring America's Promise
4:00 pm - 5:00 pm, Redwood Room
Mitchell T. Maki is the President and CEO of the Go For Broke National Education Center, a non-profit organization dedicated to preserving the legacy and lessons of the Nisei World War II veterans. 
Dr. Maki is the lead author of Achieving the Impossible Dream: How Japanese Americans Obtained Redress, a detailed case study of the 1988 Civil Liberties Act that documents the redress movement from its earliest roots during World War II, the formal introduction of the idea in the 1970s, the Commission on Wartime Relocation and Internment of Civilians, the judicial battles during the 1980s, and the lobbying of the legislative and executive branches in the 1980s and 1990s.  Dr. Maki has held the positions of acting Provost and Vice president of Academic Affairs, Vice Provost of Student Academic Success, dean of the Colleges of Professional Studies and Health and Human Services (CSUDH), acting dean of the College of Health and Human Services at CSU Los Angeles and assistant professor in the Department of Social Welfare at UCLA.
---
For this event we will feature the following accommodations:
Wheelchair Accessible Seating
ASL Interpreter
Live Captioning
Thank You to Our University Sponsors:
Ayad Al-Qazzaz Endowment, Department of Sociology, College of Social Sciences & Interdisciplinary Studies
College of Business Administration
College of Continuing Education
College of Health & Human Services
College of Social Sciences & Interdisciplinary Studies
Community Engagement Center
Division of Administration & Business Affairs
Division of Inclusive Excellence
Division of Student Affairs
Full Circle Project
Sacramento State Office of the President
University Enterprises, Inc.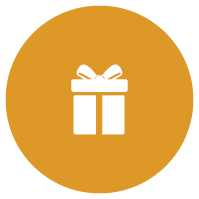 Donate directly to support the collection & ensure the history of the Japanese American experience is carefully cared for.
Learn more about the JAAC Collection