Greek-American Oral History Project
Greek-American Oral History Project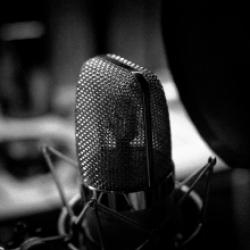 Through the medium of recorded interviews, the Greek-American Oral History Project seeks to create an extensive repository of firsthand testimonials documenting the lives and experiences of Greek Americans in Northern California and beyond for posterity.
The Project began in early 2005 when the Tsakopoulos Hellenic Foundation provided funding to the Capital Campus Oral History Program to purchase oral history recording and transcription equipment for the program's ongoing use and to conduct and professionally transcribe oral history interviews with members of Sacramento's Greek-American community. Working closely with community members Penny and Terry Kastanis, Professors Patrick Ettinger and Christopher Castañeda of the Department of History developed a set of interview questions revolving around the historical experiences of immigrant Greeks and first-generation Greek Americans in the region. The Kastanises helped identify a list of potential interviewees (typically among the most elderly members of the community) who could speak to events dating back to the early twentieth century. The questions were designed to elicit memories relating to the immigration experience, family life, the development of the Greek Orthodox Church of the Annunciation, and the social life of the Greek-American community. Interviews were conducted by Ettinger and Castañeda as well as trained graduate students in the Public History Master's Program. 
The second phase of the Project commenced when Tsakopoulos Hellenic Collection Curator George I. Paganelis began recording interviews in 2013. Most of these interviews have been in support of his ongoing research project on the history of Greeks in California agriculture. 
In 2022, the Project's holdings expanded significantly with the addition of over 40 oral histories from Greek Americans in the San Francisco Bay Area that were included in the acquisition of the Modern Greek Studies Foundation (MGSF) Collection, formerly held by the Center for Greek Studies at San Francisco State University.
All of the original recordings and a copy of each transcript produced to date have been deposited in the Donald & Beverly Gerth Special Collections & University Archives. In addition, a number of oral histories have been digitized as part of the California Revealed initiative and can be accessed by clicking the links below, while others are in the process of being digitized.
Below is a list of interviewees and the year each was recorded:
^ Indicates Part of the MGSF Collection
Alexander, George, 2015
Apostolos, Mary, 2010
Aretakis, John, 2017
Bobolis, Bill, 2010
Bogdanos, Theodore, 2005^
Burton, Catherine, 2008^
Caparis, Helen, 2005
Cazanis, Mary, 2010
Chlentzos, Stamatina, 2001^
Christopher, Helen, 2004^
Cladis, John, 2001^
Condas, Anastasia, 2003^
Compoginis, Irene, 2006
Demas, Louis, 2005
Demas, Stella, 2005
Dintcho, Anthony, 2004^
Econome, Georgia, 2015
Elite, Anthony, 2004^
Elms, Alison, 2001^
Ernst, Helen, 2001^
Eugenios, Demetrios, 2004^
Feil, Bess Anton, 2006
Fotos, Eugene, 2005
Gerontinos, Evangelos, 2001^
Goldworth, Mary Nicholson, 2004^
Goldworth, Mary Nicholson, 2005^
Hadreas, Peter, 2003^
Haikalis, Peter, 2004^
Hosmer, Zita Vlavianos, 2013
Kamilos, Nick, 2006
Karkalemis, Costas, 2004^
Kastanis, Penny, 2006
Kerhoulas, Nicholas, 2005
Kyriakopoulos, Leonidas, 2002^
Lagiss, James, Sr., 2001^
Lagiss, Virginia, 2003^
Laliotis, Ted, 2004^
Lewnes, Artemis, 2001^
Lewnes, James, 2001^
Lydon, Mary, 2006
Lydon, Mary (Dokimos), 2010
Mamalis, Julie, 2006
Manus, Helen, 2001^
Mayer, Vaso, 2006
Mousalimas, Andrew, 2004^
Panagopoulos, Beata, 2004^
Panagopoulos, Epaminondas, 1995^
Pappas, Kalliroy, 2010
Pavellas, Artemis, 2001^
Pavellas, Ron, 2001^
Petrakas, Gus, 2005
Petrakis, Leonidas, 2001^
Petrakis, Nicholas, 2003^
Poulos, Koula, 2006
Rotas, Bill, 2006
Sacco, Theresa, 2006
Sarlis, Speros, 2006
Stathos, Mary, 2006
Tzikas, George, 2006
Vallas, Jim, 2006
Verrios, Vasilis, 2006
Workman, Maria Kostidou, 2014