Prof. John P. Anton Collection
Prof. John P. Anton Collection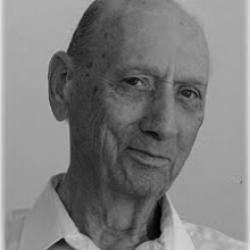 In February 2017 the Tsakopoulos Hellenic Collection acquired approximately 1,100 select volumes and the entire archive from the collection of the late Prof. John P. Anton. This collection was generously donated by Anton's widow, Helen J. Anton.
Born in Canton, Ohio in 1920, Anton spent much of his early life in Zygovisti, a small village in western Arcadia, Greece. During World War II he was active in the Greek resistance movement against occupying Axis powers. Following the war he returned to the United States, completing three degrees in philosophy at Columbia University (B.A. in 1949, M.A. 1950, Ph.D. in 1954). He taught at several institutions, including SUNY Buffalo and Emory University, before becoming Distinguished Professor of Greek Philosophy and Culture at the University of South Florida from 1982 until his retirement. Anton authored 10 books, edited 18 others, and published over 125 articles in various journals. He was awarded four honorary doctorates and served on many professional organizations in the humanities throughout his career. He passed away on Dec. 20, 2014. 
The book materials acquired fall into three principal areas: Modern Greek studies excluding literature, Modern Greek literature, and philosophy (mostly ancient). Among the Modern Greek studies section are books on art, 20th-century Greek history, folklore, and education, including an important run of a postwar Greek education journal Paideia kai Zōē (Education and Life). The section on Modern Greek literature includes early (and some first) editions of major Greek writers such as Palamas, Sikelianos, Cavafy, and Kazantzakis, along with secondary works on these authors; poetry by other Greek and Greek-American authors; and conference proceedings on Modern Greek literature, many in English. 
The philosophy books consist mostly of secondary works in English on ancient philosophy and philosophers, especially Plato, Aristotle, and Plotinus; works on Neoplatonic philosophy; works by and about the modern Greek philosopher, educator, and critic Evangelos Papanoutsos, a friend, correspondent, and scholarly subject of Anton's; and thematic works and conference proceedings in English published by the International Center for Greek Philosophy and Culture in Athens. Spanning these three broad areas are books authored, edited, or with contributions by Anton; offprints and reviews written by Anton; and a two-volume Festschrift celebrating his achievements.
Anton's manuscript collection consists of personal and professional papers (ca. 60 linear feet). Of particular note are the handwritten three-volume diary and eight manuscript notebooks of poetry, plays, and songs he wrote as a young man while fighting with the guerillas in Greece during World War II. Also of high importance are Anton's correspondence with leading scholars, writers, and cultural figures; correspondence from invited lectures; materials on conference activities; research projects; seminars given; syllabi; university course notes and lectures; unpublished papers; reviews; files on Papanoutsos; files on Eva Palmer-Sikelianou, including two typescript versions of her autobiography Upward Panic (issued in Greek in 1992 as Hieros Panikos), one with corrections in her hand; and computer files. Finally, there is a draft typescript autobiography written by Anton.
(cataloging is ongoing)