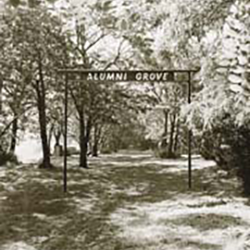 The primary mission of the University Archives is to preserve and make available for use the records of California State University, Sacramento deemed to be of enduring historical value. All university records must first go through the University's Records Management program before they are identified as belonging to the archives.
Administrative Records, Academic Departments and Programs
The holdings of the University Archives include the records of the Office of the President and the records of the major administrative offices of the University--Academic Affairs, Student Affairs, Human Resources, University Advancement, and Administrative and Business Affairs. The University Archives also preserves records of academic departments and campus programs.
Faculty Papers and Faculty Publications
Faculty Papers--primarily unpublished materials--are actively collected to provide insights into teaching and learning and the role of faculty in the broad university community. Collections held by the Archives represent faculty from a broad range of disciplines. Published works of faculty are collected as well so as to document more the fully contributions faculty make to scholarly and creative activity.
Photographs and Non-Print Media
The Archives preserves visual documentation of the campus, including photographs, the bulk of which date from the 1950's and 1960's. These images record the growth and development of the physical campus and provide a broad view of campus life, activities, events, and issues. Sound records of commencement ceremonies and other University events, as well as speeches by distinguished faculty and visiting guests are also preserved in the collection.
University Publications
University publications such as the Bulletin and the State Hornet (the student newspaper) are among the holdings of the University Archives, as well as course catalogs, class schedules and yearbooks. Microfiche of all Sacramento State Master's theses are also preserved by the University Archives and are available for use by the public.